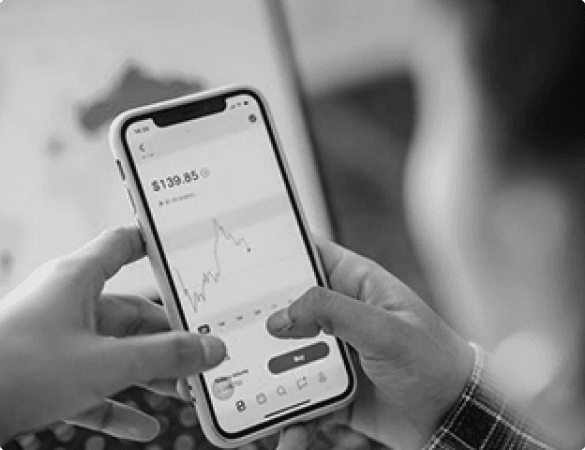 Clients who would like to use this platform must create a user account on the JSE Online Trading platform. To do so, please see to:
With a PROVEN Wealth Account
Visit

J Trader Pro

and click on the "Sign Up" link to register.

Add JCSD account number and select PROVEN as a broker.


Submit funding requests through the platform.

Without a PROVEN Wealth Account
After completing steps 1&2, you will be contacted by a Portfolio Advisor to open an equity trading account.

PROVEN Wealth Limited is a participating broker on the JSE Trading platform.
Clients will be able to place orders effortlessness anywhere in the world 24 hours a day, 7 days a week amongst other
START TRADING TODAY
Benefits of J – Trader Pro.
Orders will be placed in the queue and transactions executed during JSE market trading hours. Market Trading hours are 9:00 am – 1:00 pm Mondays to Fridays. Orders placed during trading hours are sent directly to the market. Orders placed outside of trading hours are held and sent to the market on the next trading day.
PWL online equity trading fees will be 0.75%.
Real-time trading information
The online platform offers real-time market data, so clients can view the market at any time and get the most up-to-the-minute prices.
More Control & Flexibility
The online trading portal offers the benefit of immediacy and direct access. It, therefore, means that clients can directly:
Buy and Sell Securities

Edit Active Buy or Sell Instructions


Cancel Active Orders


Fund trading account

By giving clients the ability to place orders and access real-time market information via the J-Trader PWL will reap key benefits related to streamlined operations and improved efficiencies across core operations. This will afford the firm more time to focus on additional business in other areas.